There's a theme park in Sheboygan, Wisconsin that's dedicated to children's literature, features more than 60 books, and is organized by literary themes like Woodlands, Animal Gardens, Memory Gardens, etc.
Wish I lived closer! Here's a map: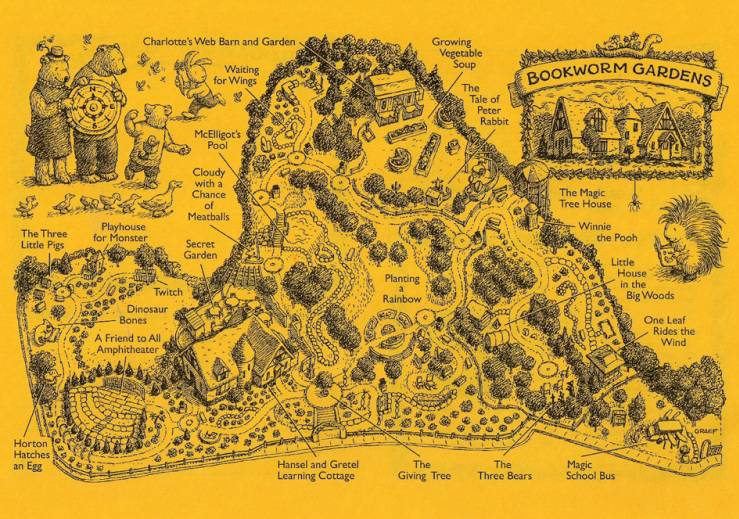 -I also wish I lived closer! I would love to take my son there when he's older.